Alternate between sitting and standing and preserve your health by increasing your productivity
The height-adjustable desk is the perfect piece for your standing workstation, allowing you to find that much-needed healthy balance between sitting and standing throughout the long workday.
surface:
160*80 cm in vast White MDF you will have adequate and sufficient space for your work
with an arc in the center to allow you to be closer to the work areas on your desk.
Various charging options
fast wireless charger
+ Socket and two USB type A and C ports

Control keyboard with 4 positions






Sit-Stand Desk Frame with TWO Electric Motors
Electronic height display control box
4 programmable memory presets to save the desired height
Adjustable width accommodates a variety of countertop shapes and sizes
Obstacle detector and automatic stop
Possibility to set the max and min heights ...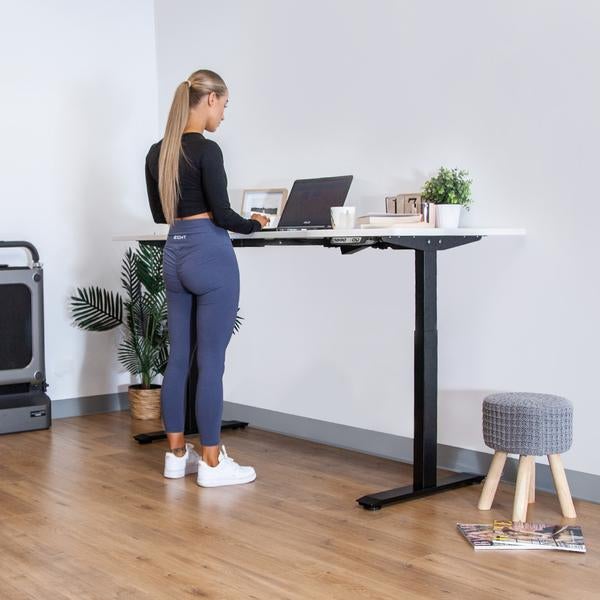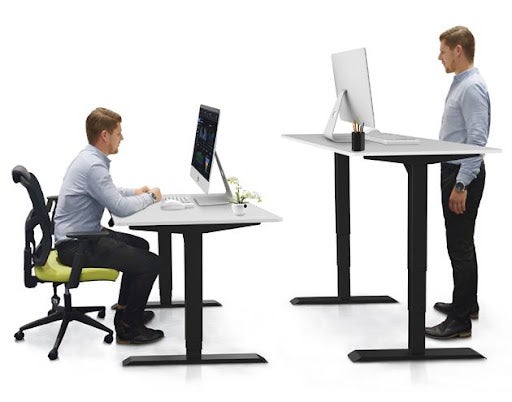 Features:
Two Electric Motors. (made in Taiwan)
Height adjustment: between 60 and 125 cm
Width adjustment: between 101 and 180 cm